Today, authors Lisa McMann (
Wake, Fade, Gone
) and Becca Fitzpatrick (
Hush, Hush
) were in Toronto to meet their Canadian fans who much adore them. (Myself among them)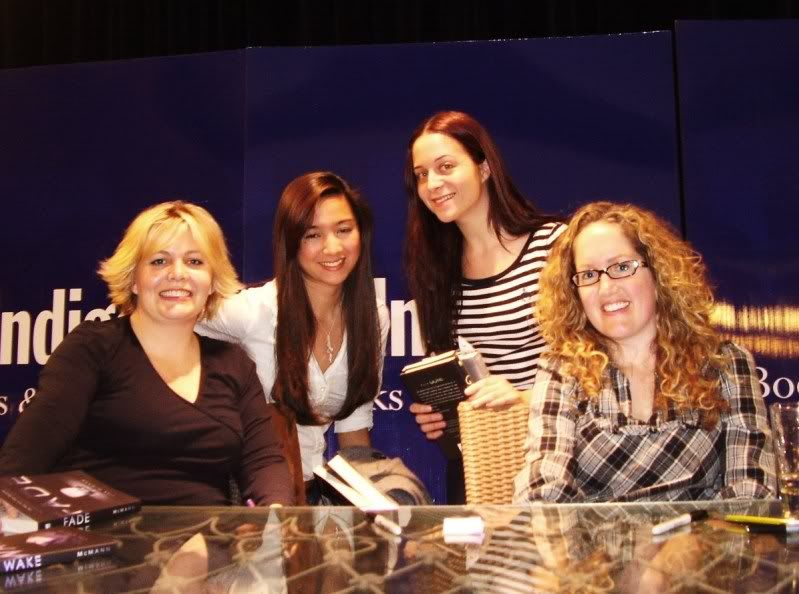 It took an hour to get downtown and my parking ticket expired about half way through the signing but we took our chances! (Just a quick thought....why do the book signing events that I attend always involve complications with my car?) Everything was okay though, I did not recieve a ticket!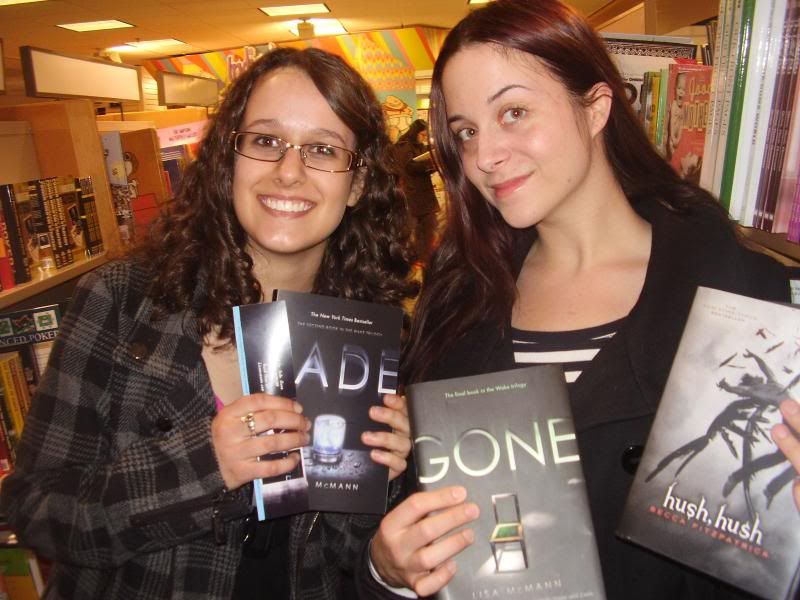 I'm so glad I got to meet them as I have been anticipating the event for quite some time!
They were both lovely and very funny.
I hope they visit again soon!
For those of you who haven't heard of these authors....
1st- Where have you been??
2nd- Check out Lisa McMann at her
blog
or on
facebook
and Becca Fitzpatrick at her
website
or on
facebook