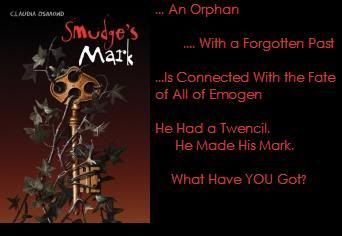 I am very excited to announce The Novel Emporium's very first contest!
The Make Your Mark With Some Sort of Mark Contest
, to be exact(or the ever more simple,The Smudge Giveaway,for short).
The prize for this first TNE contest is rather fitting as Claudia Osmond is the first author I met in person.
And what is the prize, you ask?
A signed copy of her debut novel
Smudge's Mark
!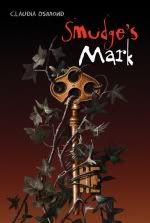 Last
December
,Claudia Osmond was named my
favourite 2009 Debut Author
and her novel is an exceptional and original story that I believe both children and adults will enjoy. For more information on the novel,check out http://smudgesmark.com/. 
Contest Rules & Details
Deadline: Friday, April 2nd, 2010
Open to: All residents (International)
How to enter:
In the comments section, name something that leaves a mark.(for example crayons or lipstick)Please include your name and email address in the comment,so that I can contact you if you win.

That will grant you one entry into the draw.

To better your chances,you can do one or all of the following and receive one extra entry for each:
1)Post your own photograph or drawing of the mark you name(+1)(If we are sticking with the crayon example, a photograph of your two year old sister's drawing on the wall would be fab. Perhaps not so much for the house but for the contest it would work wonders!)
2)Subscribe to The Novel Emporium (+1)
-Tell others about the Make Your Mark With Some Sort of Mark contest,
via 3)Twitter(+1)(please provide username)
4)Facebook Status(+1) (please provide link)
and/or 5)Blog Entry(+1) (please provide link)

So there you have it! Everyone who comments and names something that makes a mark, is guaranteed at least one entry.

Good luck to everyone!