The Story Siren is holding a
2010 Debut Author Challenge
The objective of the challenge (as provided on thestorysiren.com) is as follows;

The objective is to read a set number of YA (Young Adult) or MG (Middle Grade) novels from debut authors published this year.* I'm going to challenge everyone to read at least 12 debut novels!

Here at The Novel Emporium, I'm challenging myself to read at least 30 2010 debut novels. (*This list is currently a work in progress*)

Brightly Woven by Alexandra Bracken (Release: March 23, 2010)


A Most Improper Magick (The Unladylike Adventures of Kat Stephenson, #1)by Stephanie Burgis (Release: April 20, 2010)
Magic Under Glass by Jaclyn Dolamore (Release: February 1st, 2010)
Scones and Sensibility by Lindsay Eland (Release: December 22, 2009)
Shadow Hills by Anastasia Hopcus (Release: July 13, 2010)
The Rise of Renegade X by Chelsea Campbell (Release: May 11, 2010)

The Dark Divine by Bree Despain (Release: December 22, 2009)
Other by Karen Kincy (Release: July 1st, 2010)

Hex Hall (Hex Hall, Book 1) by Rachel Hawkins (Release: March 2nd, 2010)
Everlasting by Angie Frazier (Release: June 1st, 2010)
Bleeding Violet by Dia Reeves (Release: January 5, 2010)


The Body Finder by Kimberly Derting (Release: March 16, 2010)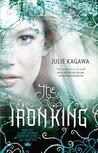 The Iron King by Julie Kagawa (Release: February 1st, 2010)
Alice I Have Been by Melanie Benjamin (Release: January 12, 2010)

Before I Fall by Lauren Oliver (Release: April 8 2010)
The Mark by Jen Nadol (Release: January 19, 2010)

The Cinderella Society by Kay Cassidy (Release: April 13, 2010)

13 to Life: A Werewolf's Tale by Shannon Delany (Release: June 22, 2010)

Wolves, Boys and Other Things That Might Kill Me by Kristen Chandler (Release: May 13, 2010)
Forbidden Sea by Sheila A. Nielson (Release: July 1st, 2010)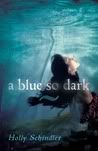 A Blue So Dark by Holly Schindler (Release: May 1st, 2010)
Plain Kate by Erin Bow (Release: ? 2010)

Do you have what it takes? Take the challenge by clicking the picture below.