Today was the much anticipated Holidaze with the Debs event in Toronto!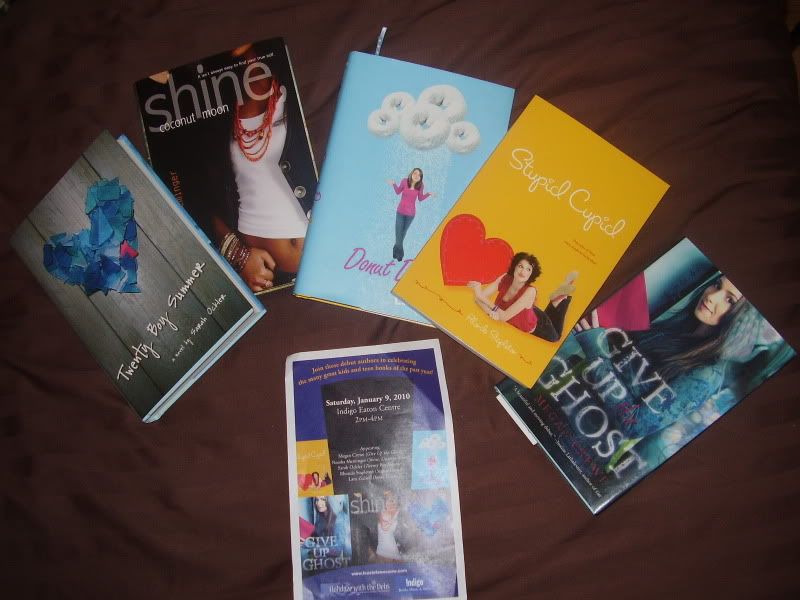 I drove straight from work (in Mississauga) to the Eaton Centre. I had less than a quarter tank of gas, took the non-highway route because I'm still not entirely comfortable with them (even after 5 years...) and handed my keys to the odd man at the parking lot who requested them. Odd? Perhaps. I figured that maybe that is how parking worked in the big city. I mean...they had legit enough signs posted. Luckily, no one took off with my car and I met with my friend Amena just outside the Indigo in the mall.
The authors are all lovely! They are a very merry bunch =). The ladies were so friendly and it was great to meet new faces, as well as see a familar one (Hi Megan!)
The authors in attendance were Megan Crewe, Neesha Meminger, Rhonda Stapleton, and Lara Zielin and in spirit, Sarah Ockler.
Here are my goodies from the event!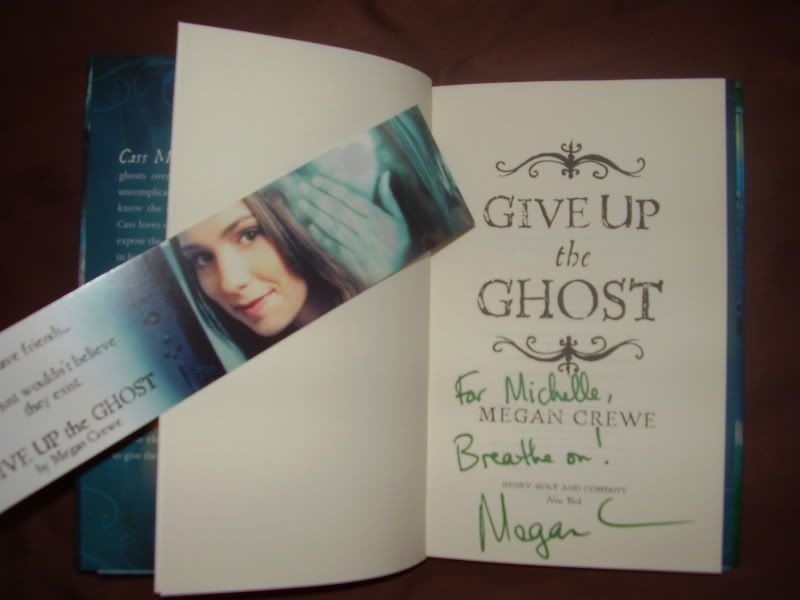 Give up the Ghost by Megan Crewe
-
This is the third time I have bought this book. Once for myself, once for my cousin and this time for my friend, hence why this one is addressed to "Michelle". Amazing book!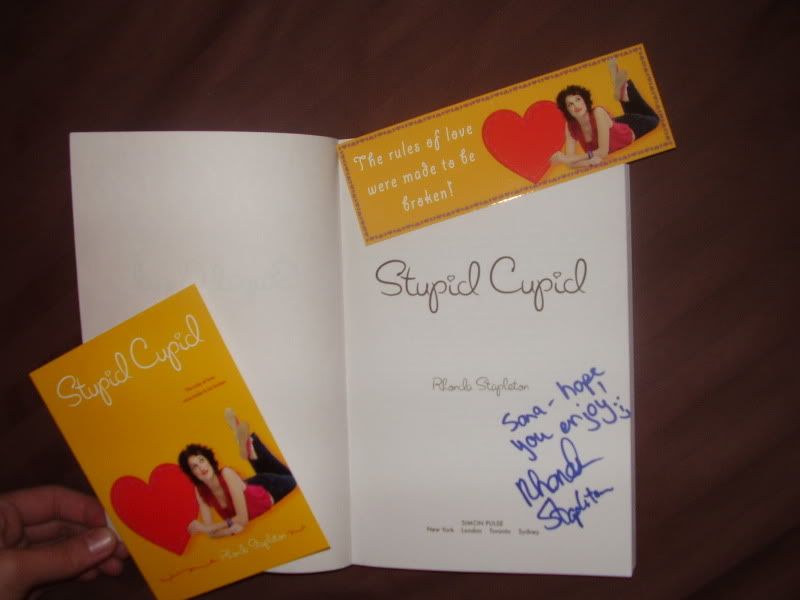 Stupid Cupid
by
Rhonda Stapleton
-
This book sounds hilarious, I can't wait to read this!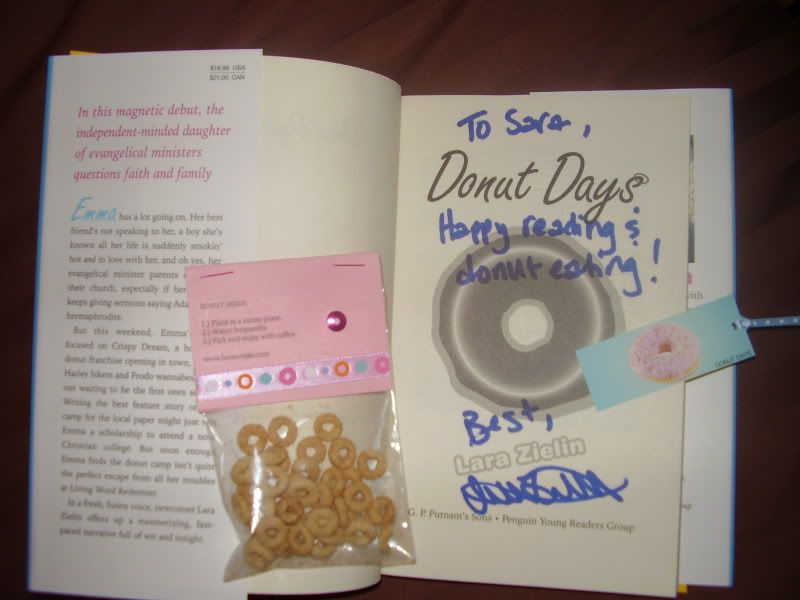 Donut Days by Lara Zielin
-
Another one I'm eager to read and yes, I got donut seeds, Jealoouuss?
Shine, Coconut Moon by Neesha Meminger
-
This sounds like a really great novel- I've heard great things and I can't wait to start.