Darklight
by Lesley Livingston
(The sequel to Wondrous Strange and second book in the trilogy)
is available for purchase and as I am a huge fan of havoc causing fair folk, 'through-the-depths-of-hell-and-we'll-still-survive' romance, and New York, New York- I can't simply praise this series enough.
As the title of the post suggests, today was the book launch party for
Darklight
.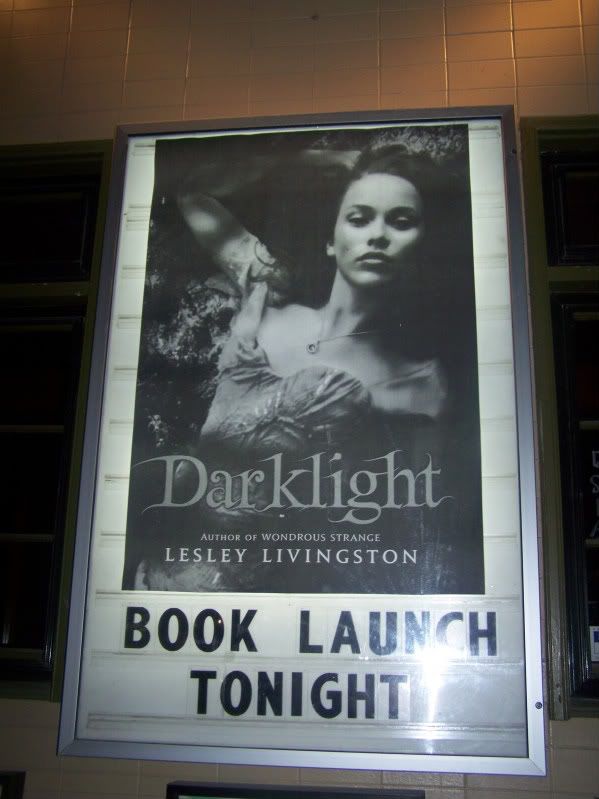 The event was held at the Dominion on Queen in Toronto. Lesley read an excerpt from the novel, revealed the new book trailer for

Darklight

and signed many many books. (The line went from one end of the room to the other and it became the means for cake transportation. Cake? Yep, for it was also Lesley's birthday!)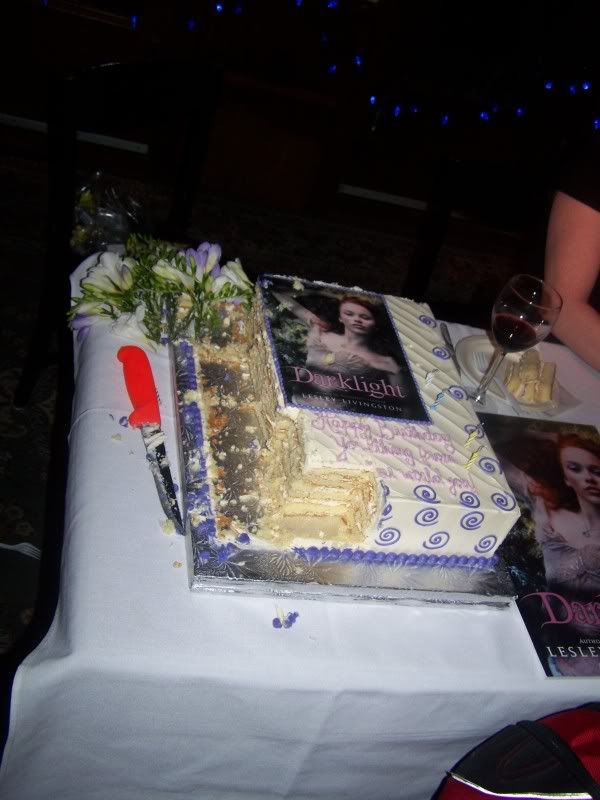 Such a pretty cake!



I was very fortunate to attend the event because I not only had the oppertunity to meet the clever woman behind the beautiful books but I also got to see what an awesome person she is. She was exceptionally funny!

There was one such incident that had me laughing out loud.



Hahaha, yes that is an 'H' crossed out! I thought it was hilarious and didn't really mind that she forgot about the no 'H' but she adjusted the signature in her own way, which made me laugh even more. And though she most certainly is -not- an idiot (as her little comment reads), it really does show her lovely sense of humour and I now have a story to go with a very unique Lesley Livingston signature =)

It was a fantastic event and I can not wait for the third installment in the series!